Dear Valentine's Day,
You are finally here and I am stuck studying, but instead of complaining I decided I would write you a letter about things that remind me of you, book couples. So, here it goes.
As a book reader, I have a fairly large list of couples from books that I love, so here is my top five.
Clary and Jace from the Mortal Instruments.
Personally, I loved their relationship, with all of its ups and downs. All of the misunderstandings that in the end just drew them closer to eachother. Their love for each other was amazing to see grow. They had an instant attraction that only grew as the books played out (spoiler… I am so glad they are not siblings, that would have been a bit too incest for my liking)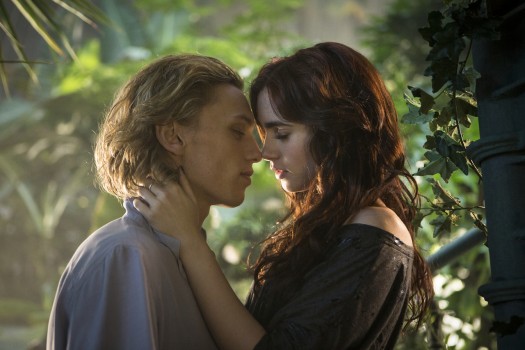 2. Gideon and Gwendolyn from The Ruby Red series.
Now, this relationship drove me nuts. I honestly wanted to beat up Gideon half the time, but I still loved reading about them. It was as if fate put them together, although they tried to fight it so much. I really do not have a lot to say about it, after all, can it get more romantic that time travelling together.
3. Kahlan and Richard from the Sword of Truth Series
Now, this is one of the most annoying relationships of all times, I mean they love each other so much, they just do everything they possibly can to keep each other safe. They do not usually succeed but, you still have to love them.
4. Tris and Four from the Divergent Trilogy
I fell in love with this couple in the first book, so although they do not get a happy end or a closure (whatever you want to call it), they still deserve a place here!
5. Hermia and Lysander from The Midsummer Night's Dream
So, basically this has been OTP for so many years, I cannot even count. I thought it was appropriate to have it in this list.
Here it is dear Valentine, my favourite book couples. Most of their relationships can be summarized through this quote. So, I leave you with that!
"So I walked back to my room and collapsed on the bottom bunk, thinking that if people were rain, I was drizzle and she was a hurricane."
― John Green, Looking for Alaska