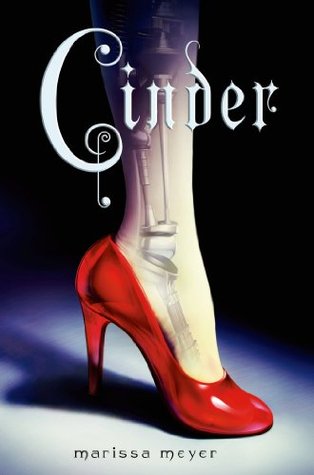 Rating: 3.5/ 5 stars
Title: Cinder
Lunar Chronicles
Author: Marissa Meyer
Plot: Cinder, a cyborg mechanic from new Beijing, finds herself in a lot of trouble after she helps the Prince of the Commonwealth.
I have one comment to make about the plot of this book. It is so predictable! Honestly, this is recurring thing for all of the books in the Lunar Chronicles. Which, is the only aspect of the book that I find to be lacking. Now, maybe that is just me and other people thought the book had spectacular plot twist. Personally, I had figured out the ending of the book within the first few pages.
If someone is not that good at predicting what will happen next, then maybe, that will not be a problem.
Characters: The characters in the books are very well made, and the fact that they continue on to the next books in the lunar Chronicles only make it better.
The relationship between Prince Kai and Cinder is very nicely done. There is affection between them and you can see that from the very first time they meet, which is honestly great.
Overall: I enjoyed this book, although it was too predictable for my liking. The characters are great and the writing is really easy to read. The book is a great start to the series and although at times it might seem as if the story it is moving slowly, it is an enjoyable read.