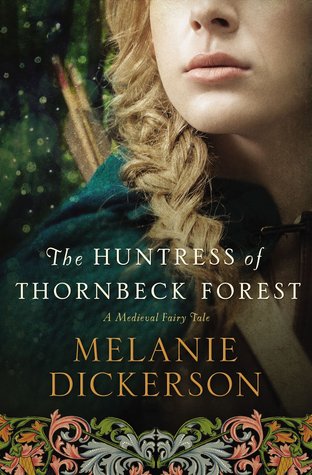 Rating: 3.75/5 stars
Title: The Huntress of Thorbeck Forest
Author: Melanie Dickerson
Medieval Fairy Tale Romance #1
I WAS GIVEN A FREE COPY (COMPLIMENTARY COPY) OF THIS BOOK FROM BOOKLOOKBLOGGER.COM IN RETURN FOR AN HONEST REVIEW.
Plot: I do not know if I would call this a re-telling of Robin Hood, but it definitely could be known as such. Especially since, the main story is about Odette a young lady who at night poaches deer from the forests and offers it to the poor.
The plot is quite good in general and although I did not like how some things in the book ended up playing out, I do not thing that this book has any serious plot holes, or anything of that sort.
Characters: This book has two types of characters in my opinion. The lovely and kind ones, and the ones that are so annoying you wish they would drop dead. Something to know about this book though is that there is no "villain" in the conventional sense. Everyone is simply humans who make mistakes and have flaws.
In reality, I think that was one of the aspects of this book that I found myself enjoying the most.
Overall Feeling: Overall, this book is a fairly fast paced read. It is thrilling and it is a definite page turner. If you are a fan of fairy tale re-tellings then this is a really good book to check out.