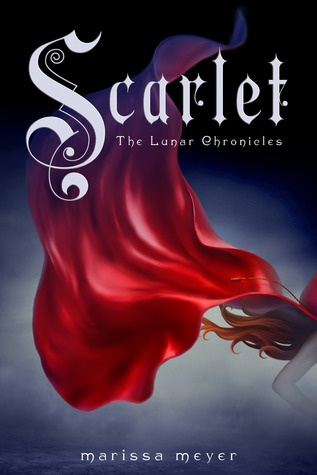 Title: Scarlet
Rating: 3.75/5 stars
Author: Marissa Meyer
Plot: (read summary here) The positive part of the plot of this book is the fact that we get a second storyline to follow. In the beginning I did not know how to feel about the fact that each book is a different fairytale re-telling, but now I can say that is one of my favourite aspects of the book.
Again, the problem is predictability. This books are so predictable it makes them boring at parts.
Characters: The three new main characters introduced, Scarlet, Wolf and Carswell Thorne are all very peculiar characters. Which only makes the story more interesting since it adds a lot of humour through Thorne and romance through Scarlet and Wolf.
Personally, I like all of the characters in this series, but some times they can get a bit annoying.
Overall Feelings: Overall, this book is an easy read, but it can get pretty boring at times. However, I would definitely recommend this book to anyone who is a fan of re-tellings and YA fantasy.