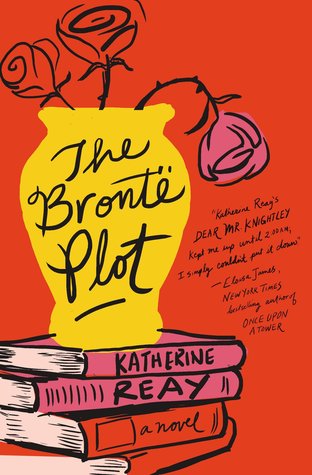 Rating: 4.5/5 stars
Title: The Brontë Plot
Author: Katherine Reay
I RECEIVED A FREE COPY OF THIS BOOK IN EXCHANGE FOR AN HONEST REVIEW THROUGH NETGALLEY.
Plot: Lucy Alling is a book lover, as well as a seller of antiques and books. When James, enters the store that she works in searching for a gift.  James and Lucy form a relationship, but a new revelation puts their relationship to a trial. In the meantime, Helen (James grandmother) hires Lucy to come with her on a trip to the UK.
I do not want to reveal a lot about the plot, and maybe I have already given you too much… but here is what I liked about it. This book was cute and at the same time so literary. This one of the first Adult contemporary books that I have enjoyed so much.
Characters:
Lucy Alling, who is the main character, is a huge fan of classic literature and books. She is very appealing and very relatable. What I loved the most about her is that she is very human, she makes mistakes and she is not perfect, but at least she tries to make everything better.
James is the male lead and to me he is a perfect gentleman in so many ways. I am simply in love with him.
Helen is a wise lady, whose life experiences add a whole dimension to this book. She is a guidance figure for Lucy in some ways and also, a friend.
Overall: Generally, the book was a very fast paced and enjoyable read. It is the first Adult contemporary that I feel like re-reading. Also, I thoroughly enjoyed all the literary references. This book is a great read, even if you are not a fan of the genre. I recommend it to all, without doubt!